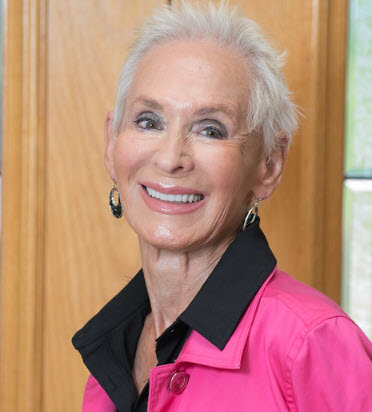 Isn't it crazy that at age 65 or sooner we stop doing what we've done most of our life and suddenly become a "Didn't you used to be "?
If it has happened to you, then you know what I mean. People often ask me, "Didn't you used to be a pharmacist"? My answer is, "Yes, and I still am. I complete continuing education requirements to keep my license current. I worked too hard to get it to let it go."
It's strange that we willingly give up what we worked so hard for earlier in life because the government decided age 65 (or sooner) is the time to retire and throw it all away as if it is meaningless.
---
Products I use and recommend
---
An unexpected byproduct of living the lifestyle that has developed as a result of passage of the Social Security Act is rapid, subtle decline that outsmarts our human nature that prefers leisure over effort. Decline may be caused by disease but it is not caused by "old age", it's caused by giving up and throwing in the towel.
Retirement is big business, especially for developers of "retirement communities". They  appeal to retirees  who have adopted the decline-oriented cultural norm to "live the good life" with other old people in an age-segregated environment. No young people allowed — you get a strong dose of old people in various stages decline every day, Much of the mindset and lifestyle is contagious because we learn from others and unintentionally copy what they say and do.
You can retire and fall into the "retirement trap" if you choose to but if you don't, you become a pariah or an outlier among friends. That's okay and it might even be a good thing. Find new friends who will encourage and help you do what you really want to do.
Don't throw your education, knowledge and experience into the trash can because of custom or awareness of your age. Use what you have been given or acquired to continue to grow and help yourself and others.
Improve on and broaden what you know and can do. Use your talents and abilities — your "gifts" — to take a different path! It can be exciting!
Get a role model. One of mine was Gert Boyle, CEO of Columbia Sportswear who recently passed away at 95. She went to the office every day even while living in an assisted living facility.
She called herself "one tough mother" and indeed she was. After her husband died she turned his faltering business into Columbia Sportswear, the global giant it is today, all while raising a family. Gert will always be an inspiration to me.
Joan Rivers was another inspiration. Although she was often brash and coarse, you had to admire her get up and go and her business sense. Envious women sniped at her constant efforts to retain a youthful appearance. She sold well made women's classic clothing and jewelry on QVC.I miss watching her.
We are not all cut from the same cloth. Not everyone has  the same abilities or desires. Not everyone can do what they would like to do because of health issues. Some retirees just want to sit and allow the days to quietly slip away and that's perfectly okay because it's right for them.
What is important is to be satisfied and happy with choices we make. But how sad to get to the later years in life, wishing if "only I had done" and could have done but failed to do. My mother is a good example. Many times I heard her say, "If only I were 10 years younger I would have . . . " That's what I call the "double whammy" — a combination of adherence to "the age thing" and inability to forge ahead.
Understand that as long as we are competent adults we can make choices that will lead to a desired fulfillment at some level. Deliberate choices will rekindle an energized spark of life that will make you wonder, "Why didn't I do this sooner."
If there is still something you want to accomplish — just do it — one step at a time. It doesn't matter if you are retired! Shock yourself and the world. You will feel and function like a new person! Try it. I promise you will like it. Accomplishment is powerful and renewing at any age.
Next month I am going to write about a 70-year-old subscriber who wanted to continue to work but was encouraged to give it all up by retired folks.