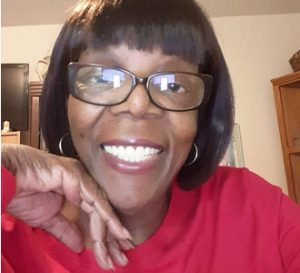 I was heading down the main hallway of our building to check on mail when I heard familiar voices. I dug my heels into the carpet with screech-like movements and began moonwalking in the opposite direction. 
Good thing I was still behind the wall and not in full view of the voices I recognized very well. I refer to them as the "Achy-Breaky" ladies. They are the assemblage of those who wear their ailments around them like hand-knit sweaters, own them, embrace and speak endlessly of them. But unfortunately, on a day when I wanted no negativity, I could not handle their negativity and rigidity regarding how much they loved their sickness. 
You might think I am mean and uncaring, but I am not. I had sat with the  "Achy-Breaky" ladies, spoken life and love into their situations, prayed with them when asked, and silenced myself when I knew they just wanted to talk and have someone listen, but it never gets better. There is always some new ailment or reason to complain about health, politics, or what is happening in the management office, and there is always gossip. Not the casual "I don't care either way" but the gritty, soul-grabbing kind that eats away at the person not present and stings in a way I cannot shake after sitting in its presence. 
I want to share that there is so much life to live in our seniorhood state. So many exciting things to get into between (if they insist on making a hobby of it) doctor visits. They speak of their doctors as if they are super-beings, medical capes waving in the wind, carrying full bags of the cure for "what ails you" when very few of them actually would have any idea of who we are if we chanced a meeting on the street. Sadly, the days of genuinely dedicated medical professionals have just about left with the hoop skirt and bustle. They have been replaced by the marriage of designer doctors with pharmaceutical companies who work together to keep us dependent and themselves rich, never mind what the outcome might be. 
I want to go to the lobby and say, "Guess what, girls? I just started another group just for seniors and another one on Facebook for praise and prayer. I love meeting with the Hadley Writers Circle for visually impaired people. We have virtual fireside chats with the Retirement Reformation group". Instead, I might get the same blank looks when I tried explaining (at age 12) the joys of art, digging my heels in with the beauty of the Ashcan era, or the lovely poems by Helen Steiner Rice or my new found introduction to theater works and the Harlem Renaissance era. My few acquaintances found me boring and strange and spent a lot of energy making fun of my "odd" enjoyments beyond the latest dance step or trendy things. 
I am just fine with the knowledge that some of us are set apart at birth. So I help when I can, and I help when asked. I no longer attempt to impose my ideas, visions, or exciting discoveries onto others. Like the Apostle Paul, I have learned to be content in every situation ( though he never said anything about periods of isolation for creativity). I have a handful of people with whom I can talk and interact. God gives me the tools to reach those out of my physical reach, and I love this season of my life sans gossip and muddled thinking. 
I do not think I could ask for anything more! 
Isaiah 43:19 ESV
Behold, I am doing a new thing; now it springs forth, do you not perceive it? I will make a way in the wilderness and rivers in the desert.