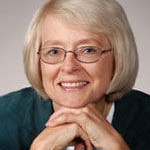 It's time to admit something important. At some point, someone is going to have to deal with your "stuff." We don't seem to be aware of this as we keep adding belongings. Clutter is just a fact of life, right? We keep stuff for all kinds of reasons– "I might need it…" "It was Grandma's…" "I might decide to go back into that line of work…" But the ongoing accumulation of "things" is a slow motion disaster. A few weeks ago, a woman in Connecticut was killed when the floor of her house collapsed—because of the weight of the stuff she had on it. They didn't find her until two days later; the volume was so massive that it looked like the floor was still there when the police checked initially.
That's an extreme case, but we're all affected by "stuff." If you haven't had to deal with someone else's after they've died, count yourself lucky. If you have, you know what I'm talking about. But here's the deal. If you can't face dealing with it, how can someone else—who knows a whole lot less about it manage to do it after you're gone?
My family just went through this. Six siblings plus a dear and unflinching sister-in-law hauled load after load out of my youngest brother's 900-square-foot home for five full days. We got rid of over 100 cubic yards of "stuff." Don't naively assume it was just a case of walking it to the dumpster again and again either. Landfills have rules these days. You must dispose electronics, assorted batteries, fluorescent light bulbs, oil-based paint, other hazardous materials, etc. in very specific ways—or face a fine. There's a whole different routine for latex paint. Plus, if those doing the disposing have half a conscience about environmental stewardship, there will be trips to the local food bank, Goodwill or a similar second-hand store, and perhaps the local Habitat for Humanity ReStore to donate appropriate "stuff." And there will be lots of trips to the recycle center.
Accumulated "stuff" is not the benign, minor flaw we want to believe it is. Letting stuff you don't need, don't use, and don't care about pile up, leaves less space, resources, and time for what could bring you joy now. Holding onto too many things from the past means you don't have faith in the present–or the future. It's also a waste of money if you're insuring, maintaining, paying for space to keep, and otherwise lavishing resources on all that "stuff."
My loved one didn't set out to leave a huge mess for the rest of us to clean up. He felt he needed everything he acquired. That's how we usually amass stuff…a teeny bit at a time, time after time. But "stuff" doesn't go away on its own. Somebody is going to have to deal with it eventually.
All six of us siblings came home vowing "I'm not going to do that to anybody!" so I've been thinking a lot about what I can do make getting rid of my "stuff" less of a burden when I depart. Everyone's list will be unique, but here's what I've come up with so far:
Clean out the file drawers! Going through files is huge time sink for next of kin and I can find most of what I'm keeping online if I do need it.
Make sure my kids really want what I'm keeping for them.
Whenever I learn someone needs what I've discovered I have and don't need, give it to them.
Mark the contents of boxes I do keep. Include a "Get rid of after ___" date to avoid going through boxes again myself when I can.
Donate to the food bank from my pantry. (This gets food I bought for a unique reason and then didn't use onto someone's plate rather than sitting on my pantry shelf until it expires.)
Dispose of the old paint immediately when I repaint. (But do keep the new paint for repairs.)
Be honest with stuff I get as gifts. If I'm not going to use it, return it, donate it, or regift it.
Remove anything I haven't worn in the last year from my closet. Donate what I'm willing to part with. Put the rest in a separate stack. If I don't wear it in another 12 months, donate it then.
Go through my bookshelves quarterly. Pass on anything I don't expect to read again.
Leave notes for my loved ones about what's what and how to get rid of it.
I want to do this right. From what I've seen lately, it's a really good way to say "I love you."
**********
Mary Lloyd is a writer and speaker and author of Supercharged Retirement: Ditch the Rocking Chair, Trash the Remote, and Do What You Love. Her first novel, Widow Boy, will be out Sept 15. For more, see her website, www.mining-silver.com.