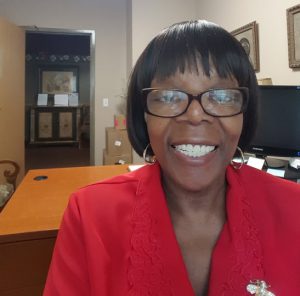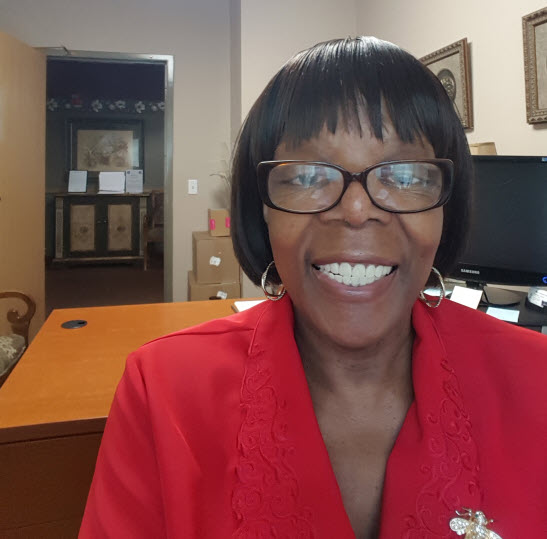 Anyone who knows me will tell you I am not a hat person. I love hats but I love them on other people. When my Dad passed away in 1988, my stepmother Beatrice insisted that we wear not only hats, but big blue hats with drooping veils. I felt mild resentment at that, but went along with her because we had just begun a new relationship. One nothing like the one we started back when I was thirteen years of age, and could not stand her.
So, I went to Daddy's services, looking like a bee-keeper and peered unhappily through that blue veil, wishing inwardly that a wayward wind would snatch that thing off my head and send it into orbit!
That, however, is not the beginning of my story, or shall I call it "our story?" Here is the real beginning:
So, once upon a time, I was a little girl, born to parents, Elbert and Minnie. I lived in a spacious apartment with covered radiators, hardwood floors and a little brother named Raymond. Every evening the family ate together and every Sunday (after a miraculous conversion on my Daddy's part) we worshiped together.
My world was shattered when the divorce happened and suddenly there was no daddy in the house and just as sudden were the phrases "weekend visits" and partial custody added to my vocabulary. The most crushing blow came when Daddy showed up one visiting day to take us out, accompanied by a woman who introduced herself as Bea. She was slender and had a tell-tale baby bump, so I figured she was not a "new" girlfriend, just one we had never met.
This was during my time of inability to "look" people in the eye. I was shy and angry and going through teenage angst, and here was Daddy, grinning like a Cheshire cat, introducing his new and very young girlfriend. Through the years I cringed every time he gloated, "My wife is just eleven years older than my daughter" and he said it plenty. Still, this sleek-dressing, soft spoken and intelligent woman who had no children and had never been married, was very gentle with us.
She always said, "Elbert, in a divorce, the children suffer the most." Well, I did not care about her understanding. If she truly understood, then she would not have "stolen" him away from us. At least that is the way my mother put it, and for forty one years, I did my best to ignore her and when in her presence make her life miserable.
Every time she spoke, I snorted or made some kind of noise in my throat. Unlike my happy-to-meet-her little brother, I was out for blood. I soaked my pillow with tears every night, "Bring back my Daddy" I implored whatever heavenly authority would listen, but nothing happened. My rage deepened. They had a baby in early 1961. Then seven years later, another brother was born. I was a married teen and causing a whole lot of trouble. I was happy they were all paying for making me unhappy.
I cannot tell all the times she had come to my rescue. All the times she has tried to help me understand how strong and valuable I am. I will go on to say, she tried her best to love me in spite of my sarcastic answers to almost anything she said to me. She had come from a family of twelve children, born and raised in Tennessee. She loved telling how they pulled themselves out of poverty and each graduated from college. I had thumbed my nose at the opportunities given me by my parents. Piano lessons, Christian camp, Art lessons and such. I was too busy being upset that our family was torn apart.
Bea also did not understand the reason I had (in her words) no ambition. She had no idea how constant physical abuse with husbands, multiple childbirths from a young age, drama of all kinds, and the deep secrets of childhood had me so weary that I could barely get out of bed in the morning. She tried to groom me and reminded me of how intelligent and privileged I was, but I had one song, "Give us back our daddy" because for me, his presence was the magical ingredient to solving the secrets of abuses in our life. It never happened.
When I returned to Chicago from the south in 1988, Daddy was very weak and very sick. His heart attacks had been back to back but he rallied for a moment when I returned. I was his "Kitty Pie" and he was happy to have me back, but in March of that same year, he passed away. I accompanied Bea to the veterans hospital and realized in a moment's flash that she had loved him dearly, given him two sons and that she loved me deeply as well. We began the mending of a "too long" feud led mostly by yours truly.
We talked and laughed in through the years. When I ended a theater performance in 1994, a bouquet of gladiolas were brought onstage for me. I quickly read the note and it said, " Break a leg kiddo". I began to cry. She DID love me as she said often. "You are the daughter I never had". I finally got it. To love her was not disrespect to my own mother who was very much alive, it was actually an honor to have and love both very dynamic women and glean from their pool of education and wisdom.
In the 21st century, I began hearing something in Bea's conversation that startled me. My older step brother Ken announced that she had been diagnosed with dementia. Suddenly it was a strain to speak with this great lady who had been an executive secretary with the Arthur Anderson Accounting firm. Bea's mind was leaving her. She began thinking that Daddy was out in the garage working after he had been gone for many years. She had lost a second husband whom she had married eight years after Daddy's passing, and it seemed that after that death, she was never the same.
So, I learned yesterday that while I was celebrating my 72nd birthday, Beatrice Delores Brandon Williams-Riddick was closing her eyes for the last time. While I was cutting the cake for friends and family, our beloved lady was making as quiet an exit and she made her entrance. Always a lady, not intrusive, but leaving the world gently and I would like to think with a smile of accomplishment and gratitude for all she had seen and experienced in her time.
When my brother Kevin (the youngest of us) told me the news, I was speechless. He is an invalid due to many surgeries over the years and lives in a nursing home so I was fighting for the right words. I did not have to fight long.
I told him at length what Bea meant to me. He said, "We are really orphans, now" our shared daddy and both our mothers are gone". I told him, "Not really" because they left us so much that money can never buy. I really did love her. In fact, I do love her. If I had all day to write, I could not share all that Bea has meant to me in life, and for the rest of my life, she will be one of the greatest and best influences in my life. Rest in peace, Bea. I hope you knew before the darkness settled over your mind, that this rebellious and angry daughter, loved and cherished you very much. I will carry your excellence and your elegance with me for all time.
---
Zenobia L Silas-Carson is a native of Chicago IL  and has lived in Minnesota for the last 30 years. She has worked as an advocate for battered women, and those being released from the prison system. Zenobia is also a former elementary school teacher and nursing assistant. Currently she resides and works in a fifty-five plus community where she holds the position of office assistant and activities director. She facilitates three food programs, is the proprietor of Zenobia's Community Store and in her so called spare time is a life coach for seniors. In her other spare time she is a mother grandmother, great grandmother and licensed minister.