* * * Highlights * * * 
Chemical in antibacterial soap may disrupt mix of organisms in digestive tract ***
Coffee consumption linked to decreased risk of colorectal cancer ***
Is there a link between oral health and the rate of cognitive decline? ***
Testosterone supplementation reduces heart attack risk in men with heart disease ***
Watch what you eat: The dangers of a bristle in your burger ***
Cancer link offers another reason to avoid highly processed carbs ***
Higher levels of vitamin D correspond to lower cancer risk ***
Health care is a pivotal issue for expats; also poses problems for insurance companies ***
Over-the-counter drug may reverse chronic vision damage caused by MS  ***
Anti-smoking drugs found to be effective for kicking the sugar habit ***
New scientific evidence of sexual transmission of the Zika virus ***
Online HIV prevention resources face resistance from black female college students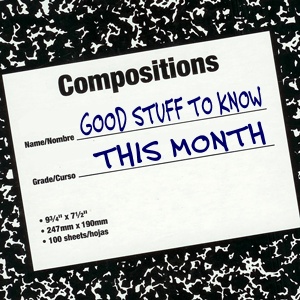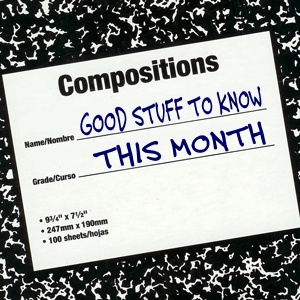 Rat study reveals long-term effects of adolescent amphetamine abuse on the brain
A study of rats given regular, high doses of amphetamine finds that those exposed to the drug at an age corresponding to human adolescence experience long-term changes in brain function that persist into adulthood. The study found that amphetamine leads to changes in dopamine signaling. Dopamine is a neurotransmitter that plays a role in memory, attention, learning and feelings of pleasure.
The impact of anti-odor clothing on the environment
Anti-odor athletic clothes containing silver nanoparticles have gained a foothold among exercise buffs, but questions have arisen over how safe and effective they are. Now scientists report that silver nanoparticles and coatings do wash off of commercially available garments in the laundry but at negligible levels. They also found that even low concentrations of silver on clothing kept microbes at bay.
Genome-wide association study of canabis
Cannabis dependence is a serious problem worldwide and it is of growing importance in the United States as marijuana becomes increasingly legal.
Chemical in antibacterial soap may disrupt mix of organisms in digestive tract
Use of a common nonprescription antimicrobial, triclocarban, during pregnancy and breast-feeding may alter the offspring's composition of intestinal bacteria and other micro-organisms, called the gut microbiota, a new animal study finds.
Coffee consumption linked to decreased risk of colorectal cancer
Researchers have found that coffee consumption, including decaf, instant, and espresso, decreases the risk of colorectal cancer. Moreover, these benefits increase the more coffee you drink.
Is there a link between oral health and the rate of cognitive decline?
Better oral hygiene and regular dental visits may play a role in slowing cognitive decline as people age, although evidence is not definitive enough to suggest that one causes the other. New findings come from the first systematic review of studies focused on oral health and cognition — two important areas of research as the older adult population continues to grow, with some 36 percent of people over age 70 already living with cognitive impairments.
Testosterone supplementation reduces heart attack risk in men with heart disease
A new multi-year study shows that testosterone therapy helped elderly men with low testosterone levels and pre-existing coronary artery disease reduce their risks of major adverse cardiovascular events — including strokes, heart attacks, and death.
Choir singing boosts immune system activity in cancer patients and carers, study shows
Singing in a choir for just one-hour boosts levels of immune proteins in people affected by cancer, reduces stress and improves mood, which in turn could have a positive impact on overall health, a new study by Tenovus Cancer Care and the Royal College of Music.
Vitamin D improves heart function, study finds
A daily dose of vitamin D3 improves heart function in people with chronic heart failure, a five-year University of Leeds research project has found.
Watch what you eat: The dangers of a bristle in your burger
Wire-bristle grill brushes, used for cleaning grill grates, may lose bristles when used. These bristles can adhere to the grill, become stuck to food, and then accidentally be ingested. A literature and national database review yielded case reports and documented injuries from ingestion, sometimes requiring surgery.
Cancer link offers another reason to avoid highly processed carbs
A new study finds that consuming sugary beverages, processed foods and other energy-dense carbohydrate-containing foods markedly increased the risk of prostate cancer, choosing healthy carbs like legumes, fruits and whole grains was associated with a substantial reduction in the risk for breast, prostate and colorectal cancers.
Middle-aged adults with hearing loss have substantially higher health care costs
In a study published online by JAMA Otolaryngology-Head & Neck Surgery, Annie N. Simpson, Ph.D., of the Medical University of South Carolina, Charleston, and colleagues compared the costs of health care for a matched group of privately insured individuals with and without a diagnosis of hearing loss.
Treating sugar addiction like drug abuse
With obesity rates on the rise worldwide and excess sugar consumption considered a direct contributor, the search has been on for treatments to reverse the trend. Now a world-first study led by QUT may have the answer.
Research into correlation between beauty and body size shows that women are harshest judges, and harshest judged
In assessing attractiveness, females judge men and women with higher BMI as less attractive, a new research study concludes. Additionally, men do not judge a man with a higher weight negatively, but still see heavier women as less attractive. This is the first study of its kind to assess the relationship between gender, BMI and notion of 'attractiveness', providing insight into associated wage inequality.
Higher levels of vitamin D correspond to lower cancer risk
Researchers at University of California, San Diego School of Medicine report that higher levels of vitamin D — specifically serum 25-hydroxyvitamin D — are associated with a correspondingly reduced risk of cancer.
Common prostate cancer treatments suppress immune response, may promote relapse
Prostate cancer patients and their doctors may want to think twice about the best timing for chemotherapy or radiation therapy in conjunction with a common nonsurgical treatment, based on international research findings led by UT Southwestern Medical Center investigators.
Health care is a pivotal issue for expats; It also poses problems for insurance companies
For the well-traveled, the idea of retirement abroad can seem an idyll. You pick a place you've loved visiting, whether it's the thrumming avenues of Paris or the sunny strands of Panama or the mountains of Ecuador, and jet off for the perfect permanent vacation. But the fantasy can become less carefree if you haven't figured out in advance what to do about health insurance.
Violent video games eventually lose their ability to produce guilt in gamers
Rapidly advancing technology has created ever more realistic video games. Images are sharp, settings have depth and detail, and the audio is crisp and authentic. It appears so real that research has consistently found that gamers feel guilty committing unjustified acts of violence within the game. Now, a new study suggests that the moral response produced by the initial exposure to a video game decreases as experience with the game develops.
Over-the-counter drug may reverse chronic vision damage caused by multiple sclerosis
A common antihistamine used to treat symptoms of allergies and the common cold, called clemastine fumarate, (brand names: Tavist, Dayhist-1)partially reversed damage to the visual system in people with multiple sclerosis (MS) in a preliminary study released today that will be presented today at the American Academy of Neurology's 68th Annual Meeting in Vancouver, Canada, April 15 to 21, 2016.
Sorry kids, seniors want to connect and communicate on Facebook, too
Older adults, who are Facebook's fastest growing demographic, are joining the social network to stay connected and make new connections, just like college kids who joined the site decades ago, according to Penn State researchers.
Anti-smoking drugs found to be effective for kicking the sugar habit
In the world's first study of its kind, researchers at the Queensland University of Technology believe that anti-smoking drugs could be used reverse a global trend towards excess sugar consumption.
Testosterone therapy decreases hospital readmissions in older men with low testosterone
A new large-scale population-based study from The University of Texas Medical Branch at Galveston showed for the first time that older men using testosterone therapy were less likely to have complications that require them to go back to the hospital within a month of being discharged than men not using this therapy. The study is currently available in Mayo Clinic Proceedings.
Gut bacteria could help prevent cancer
Researchers have shown that various types of intestinal bacteria might be factors in both causing and preventing obesity and in other conditions and diseases. Now, a UCLA study suggests that it could also potentially be used to reduce the risk for some types of cancer.
New scientific evidence of sexual transmission of the Zika virus
A study by researchers from Inserm, the Paris Public Hospitals (Bichat Hospital, AP-HP), Aix-Marseille University, and the National Reference Centre for Arboviruses confirms that the ZIKA virus can be transmitted sexually. Their analyses have shown 100% genetic correlation between the form of the virus present in a man who contracted the virus in Brazil and that of a woman who had never travelled in the epidemic area, but who had sexual relations with him. These results are published in The New England Journal of medicine.
Heavy cannabis use associated with reduced dopamine release in brain
Evidence of a compromised dopamine system has been found in heavy users of marijuana. Lower dopamine release was found in the striatum — a region of the brain that is involved in working memory, impulsive behavior, and attention. Previous studies have shown that addiction to other drugs of abuse, such as cocaine and heroin, have similar effects on dopamine release, but such evidence for cannabis was missing until now.
Low-fat diet helps postmenopausal women avoid deadly breast cancers
Women who stayed on a low fat diet for approximately eight years reduced their risk of death from invasive breast cancers and improved their survival rates when compared with women who had not followed the dietary regimen, according to a study presented at a clinical trial plenary session, entitled "Transformative Clinical Trials in Breast Cancer," at the American Association for Cancer Research (AACR) annual meeting.
Online HIV prevention resources face resistance from black female college students
https://www.sciencedaily.com/releases/2016/04/160425142404.htm
New research from North Carolina State University and Pennsylvania State University finds that black female college students were often unlikely to use online resources related to HIV prevention, due to the stigma associated with the disease and concerns that their social network would learn they were accessing HIV-related materials.