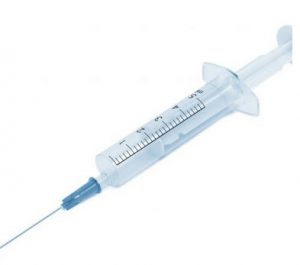 Don't doubt it — the government intends to get you "vaccinated" even if it means going door-to-door. It's happening now.  Attached is a copy of instructions given to volunteers called "Health Ambassadors" by one community to assist the "Ambassadors" to make sure no one escapes the long arm of the government that loves and cares about your health and safety more than you do.
Also, the government is participating in a global effort to reduce the world population via vaccines.  Who would believe it, let alone even think about it? It's too bizarre.
However,  after digging deep enough and listening to comments of Bill Gates, the primary advocate of reducing world population, it is clear the Gates initiative is in place now using the "vaccines."  It is difficult to imagine that any individual or government would willingly participate in such an evil scheme, but it's happening.
Let's put that thought aside for now and think about some "irregularities" in the door-to-door "Health Ambassadors" program.
Most people are aware that all COVID vaccines have strict temperature requirements. That's what we've been told, but in practice, are any of the refrigeration requirements observed by the volunteers? Do they carry a refrigeration unit with them?
Will volunteers return later to check on those they vaccinated in the event of adverse effects or death–so a dead body doesn't go undiscovered for days? Instead, these community activists give only "positive" info about how good and safe the jabs are.
This is difficult to write about because many have chosen to be vaccinated. No one wants to be told, over and over again, or have it suggested to them that they did not make the right decision. If you've been vaxxed, hopefully, your immune system is tough enough to keep you going. Turn what you know now into helping others understand what's at stake, as Eric Clapton has done.  He feared he would 'never play again' after a 'disastrous' event with vaccine  He will no longer perform in venues that require masks or vaccinations.
The World Economic Forum (WEF) is telling its followers to be aware of persons and social media platforms that are spreading "misinformation" or "disinformation" about COVID shots and explains Why we need a global framework to regulate harm online Understand the misleading jargon here.To the WEF, facts and open discussion ARE harmful. Irrational misleading diatribes are NOT harmful. To assist the WEF with its initiative, there is this: U.S. Surgeon General, Rockefeller Foundation Announce Big Initiatives to Address 'Urgent Threat' of Vaccine Misinformation
Here is more  information to consider:
Two Last-minute items:
Video: "Put Them in a Car & Drive Them To Get That Vaccine In Their Arm": Cuomo Makes Shocking Comments Against Unvaccinated Americans
Video: Easy to watch and understand — Animated explanation of what's at issue with the "vaccine".
1.Door-to-Door Vaccine Status Visits Unconstitutional and Unethical
2."20 Mechanisms of Injury"   (This link is no longer available.)
3.FDA to Warn of COVID Vaccine Link to Rare Nerve Disorder That Can Cause Paralysis
4.New study reveals COVID  vaccine terminates 4 out of 5 pregnancies via "spontaneous abortions"
6.The challenge of distributing COVID-19 vaccines that need to be frozen
From the Moderna Site. This Moderna site is EXTREMELY important and easy to read and understand.
8.Video: Here's why Bill Gates wants indemnity… Are you willing to take the risk?
. "This Is Worrying Me Quite A Bit": mRNA Vaccine Inventor Shares Viral Thread Showing COVID Surge In Most-Vaxxed Countries.
You have only one life — your own. It's up to YOU  to protect it.