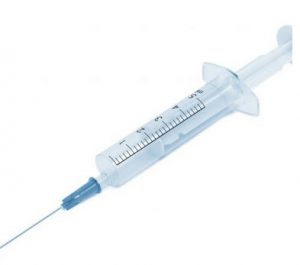 As time goes on, there are new insights into the COVID situation that much of the public is unaware of. More is being revealed about the safety, effectiveness, and purpose of COVID "vaccines."  It is becoming more evident that the "vaccines" are intended to affect global,  political, and economic change and result in global depopulation in the long term. I'm assuming most people are aware that a pet project of billionaire Bill Gates is reducing the world population.
I check all links before publication. One important link I had included for you to review is the following:
Connecticut Publishes Moderna COVID Vax Ingredients: Deadly Poison  "SM-102 – Not for Human or Veterinary Use"
The link is still up as this is written but as it often happens these days, the page cannot be opened. Fortunately, while the link was still live, I printed and saved the content of the link. Note on the first page "SM-102"  is circled. On the second page, see that SM-102 is "For research only, not for human or veterinary use." Here are two pages the State of Connecticut apparently doesn't want you to see: Moderna Ingredients
The link below arrived in my email just before I was getting ready to send out the newsletter. It's a 7-minute video. Watch it.
Doctor on COVID Vax: "We Screwed-Up. We didn't realize the Spike Protein is a TOXIN" Does this mean everyone vaccinated is manufacturing their own Spike Protein Toxins in their own bodies?
Below is a list to read and listen to.
If you don't open any other link on the list, this link is a "must" to watch:  If People Get Jabbed After Watching This, They Are Beyond Saving. It's a well-done explanation in cartoon form that makes objections to the "vaccine" easy to understand.
The COVID Jab, a Genocidal Weapon of Mass Destruction
Kelleigh Nelson does extensive research and provides evidence to support her findings. It's "strong stuff" and may not be for everyone.
Researchers report the first instance of COVID-19 triggering recurrent blood clots in arms
This link is important because it provides links to important sites that help us understand what is happening.
'Breakthrough' COVID Found in More Than 10K Vaccinated Americans: CDC
Medscape for Pharmacists is a traditional trusted resource for pharmacists and other medical professionals. That this article openly makes the  "breakthrough" claim is huge.
Over 10,000 COVID-19 Infections Recorded in Americans Who Received a Vaccine: CDC
Through April 30, 10,262 so-called breakthrough infections were reported from 46 U.S. states and territories to the Centers for Disease Control and Prevention (CDC). Breakthrough cases refer to cases appearing two or more weeks after a person's final shot. That's primarily the second Pfizer or Moderna dose but can be the single-shot Johnson & Johnson vaccine.
Below are links to pdf forms to print out and give to your employer or to a university where your children may be attending.  It makes sure that they are on record as providing the answers to questions surrounding the vaccine and potential after-effects. With thanks, these forms are provided by attorney Sidney Powell.
Form_Employees_Whose_Employers_Are_Requiring_Covid-19_Injections.pdf
Form_Students_Attending_College_Or-Universities_Requiring_Covid-19_Injections(1).pdf