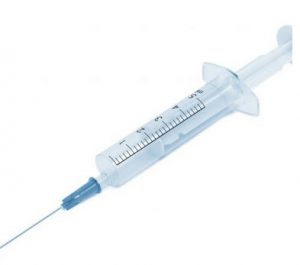 The beat goes on.
Recall that the COVID hoax began with the supposed intention of protecting you from the COVID virus that is 99+% curable. The fear created by the government was so intense that people were (and many still are) in a frenzy. If you were one of the "early deniers" who didn't want a shot, you were a terrible person – you might infect someone. (If you weren't infected, how could you spread it to others?) Nevertheless, you were (and probably still are) a bad, uncaring person who doesn't love your neighbor. Some obedient citizens are still wearing their useless masks, virtue signaling how good they are.
People are starting to wake up. Those who got a shot and boosters are still getting the virus because the mRNA spike protein in the shot is destroying the immune system of those who have been vaxxed.
Slowly but surely, the truth is starting to leak out. The vax is useless as a preventative measure but it is doing what it is and was intended to do: decrease the global population. So the federal government continues to play clever Public Service videos on your local TV station to urge viewers to get vaxxed. How evil is that?
Here are some links in no particular order.
'Die Another Day' Actor Dies In COVID Quarantine Hotel
Here's the SMOKING GUN PROOF that COVID and the plandemic are all about population control
Climate change could spark the next pandemic, new study finds
This NASA document is hard to believe. But here is a supporting link:
https://stopthecrime.net/docs/nasa-thefutureof-war.pdf
Utah nurses try to hide case of fully vaccinated patient coughing up massive fibrous clot from one of his lungs
Vaccinated Suffering 5X to 25X More Risk Of Heart Inflammation Than Unvaccinated
Pilots fear for safety of passengers as airlines continue to impose COVID-19 vaccine mandate
VAX ETHNIC CLEANSING: HHS Secretary Xavier Becerra confirms vaccines are KILLING BLACKS and LATINOS at "two times the rate of white Americans"
Doublespeak? DHS Fusion Center Launches 'Disinformation Portal'
Technocrats have embedded propaganda into all mainstream media but now the federal government is entering into the mix like never before. DHS Fusion Centers are being co-opted to provide institutionalized "fact-checking" to target specific individuals rather than information-at-large.
A Staggering Number of Athletes Collapsed This Past Year
Show them the money: Pay the vaccine-hesitant to get their COVID-19 shots
Fully Vaxxed Are Three Times More Likely To Die From COVID
VACCINE GENOCIDE: Dr. Peter McCullough says COVID vaccines have now killed more Americans than World War I
COVID Jab Is Far More Dangerous Than Advertised
A Jaw-Dropping 769 Athletes have Collapsed While Competing Over The Past Year – "Avg. Age of Players Suffering Cardiac Arrest is JUST 23" – (VIDEO)
Pfizer Hired 600 Employees Due to 'Large Increase of Adverse Event Reports': Document
A shocking 15 fully vaxxed tennis players withdraw from Miami Open due to serious health issues
RFK Jr. Discusses Fauci, Vaccines and Big Pharma's Power
"Surprised and Concerned": Poison Control Issues Nationwide "Toxic" Warning About Covid-19 Rapid Antigen Tests – Kit Includes Poisonous "Liquid Substance" Used Commonly in "Pest Control" –
Below: Sean Conway. Australia is experiencing similar problems as the U.S.
"Surprised and Concerned": Poison Control Issues Nationwide "Toxic" Warning About Covid-19 Rapid Antigen Tests – Kit Includes Poisonous "Liquid Substance" Used Commonly in "Pest Control" – (VIDEO)
We have been misled. pic.twitter.com/1iPufejBkI

— Sean Conway – UAP ?? ACT Bean Candidate (@seancondev) March 30, 2022
Military Doctor testifies in court that she was ordered to cover up & suppress huge amount of Covid-19 Vaccine injuries