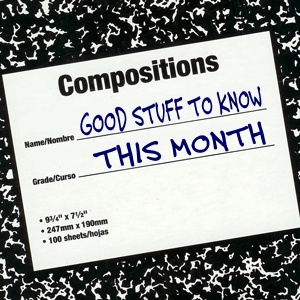 The younger we feel, the better we rehabilitate, research shows
Could the expression 'you're only as old as you feel' hold true for older people recuperating from physical disabilities? Apparently so. Researchers have found that feeling young can increase the chances of successful rehabilitation from medical conditions, even in old age.
Vitamins, supplements are a 'waste of money' for most Americans
Scientists say for non-pregnant, otherwise healthy Americans, vitamins are a waste of money because there isn't enough evidence they help prevent cardiovascular disease or cancer. They've written an editorial in support of new recommendations that state there was 'insufficient evidence' that taking multivitamins, paired supplements or single supplements can help prevent cardiovascular disease and cancer in otherwise healthy, non-pregnant adults.
Up to 80% of athletes who die suddenly had no symptoms or family history of heart disease
Recommendations on how to use gene testing to prevent sudden cardiac death in athletes and enable safe exercise are published today in the European Journal of Preventive Cardiology, a journal of the European Society of Cardiology (ESC).
Gold ribbon not necessary: Healthy brain and body function are the rewards in this game
Researchers have found that even the oldest adults can benefit from a game-like intervention that targets cognitive and physical function by combining body movement with tasks that stimulate frontal, temporal, and occipital brain activity to prevent age-associated declines.
High-intensity focused ultrasound (HIFU) can control prostate cancer with fewer side effects
High-intensity focused ultrasound (HIFU) can help some men with prostate cancer avoid surgery or radiation.
Ageism and health: Study shows close links
Nearly all older adults have experienced some forms of 'everyday ageism,' but those with more health concerns had higher rates. Older adults who have worse physical health or mental health, and those with more chronic conditions, are more likely to have experienced many forms of ageism.
'Good' bacteria to tackle depression
Intestinal flora plays an important role in health — including mental health. Researchers have shown that probiotics can support the effect of antidepressants and help to alleviate depression.
High cost of cancer care in the U.S. doesn't reduce mortality rates
While the U.S. spends twice as much on cancer care as the average high-income country, its cancer mortality rates are only slightly better than average, according to a new analysis by researchers at Yale University and Vassar College.
Diabetes may weaken teeth and promote tooth decay
People with both Type 1 and Type 2 diabetes are prone to tooth decay, and a new study from Rutgers may explain why: reduced strength and durability of enamel and dentin, the hard substance under enamel that gives structure to teeth.